Local SEO improves a company's online presence in order to raise visibility and sales. The importance of local SEO in small businesses is it generates traffic and increases trust among customers.
Local SEO improves your ranking in search results like Google Maps and Google My Business.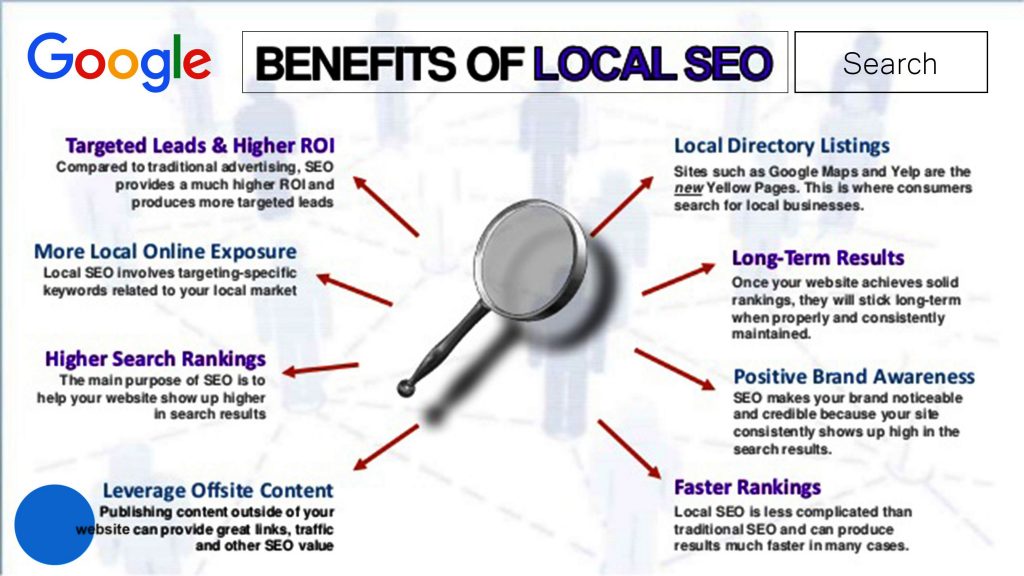 The Importance of Local SEO in Small Businesses
Better visibility: It helps small businesses rank highly in local search results, in other words, improves online visibility.
High traffic: It aims to bring local clients who are more likely to become regular clients. Small businesses may see a boost in sales and revenue with local SEO.
Affordable: Local SEO is a more affordable option to reach their target market and compete with their rivals.
Builds Trust: Use of local SEO measures like Google My Business and reviews increase trust.
Customer Happiness: Providing business hours, contact, and directions, helps in improving the customer experience.
Local SEO Strategies for Small Businesses
Improve your Google My Business listing with precise information, such as your company name, address, phone number, website, and working hours.
Generating good backlinks from local directories and websites.
Encourage clients to post positive reviews on Google My Business and directories.
Use geographically specific keywords in content, meta descriptions, and titles.
Create your content with a local focus.
Local SEO is essential for small businesses to bypass competition with their rivals. Firstly, it improves their sales and business. Secondly, you can reach the target audience easily. Lastly, it helps in building brand awareness.
To get to know the affordable SEO services for a small business owner, please go through SEO services for business.