Are you a dedicated SEO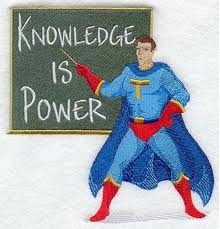 I asked the same question to me before I think to write this post. Yes I am dedicated SEO. Again I asked second question to myself Are you a successful SEO. This time I wish to say that I am not successful SEO. But I wish to succeed in my SEO works. I am highly dedicated SEO. In my sense I do dedicate or use most of my time in doing SEO. For my client websites, friends websites and blogs, my experimental websites and blog and to my own websites and blog. I know why I am not completely successful in my SEO. It is due to many things. May be it is due do lack of enough knowledge, or may be due to unlucky.   But I am 100% sure that the dedication will not bring success. Dedication is needed but the contributing factors for success are various. You cannot make saline a large amount of water with few gram of salt. Collect maximum salt in order to get a better saline density.
Are you a successful dedicated SEO
Is am a dedicated seo? If your answer is Yes, I wish to check your networks, your project website, wish to analyze its visibility, web presence, keywords, number of organic visits, the competition of prime keywords, demand of those keywords etc. If we choose profile of 10 most successful white hat seos, we can easily find that they all are will be dedicated persons. If we go through each and every websites they brought in search engine listing, we can identify the quantity of work they have done. May be huge planned works to defeat the competing websites.
Why I am not successful
I must say that I was not perfect in all my works. I was not able to complete any campaign with 100 % perfection. So I was not successful. As part of your planned SEO campaign, try to improve realistic chance for satisfaction of the visitor. Focus on qualified traffic queries and work for targeted audience. Better try to achieve visits which can bring some business. For example, If you are optimizing a website of a construction company, your can bring more visits and increase organic traffic by publishing elevation photos, plans, interior designs etc. Or you can publish a blog with tips and guidelines about construction.  And while checking web master tools reports you can see that there thousands of impression on keywords like "construction tips, house elevation etc" Even if you gets a good number of organic visits, there percentage which is converting to business will be too low. So if you are optimizing the website for business queries, you need to focus on qualified traffic queries.
Before starting SEO we need to solve some questions like;
What are the goals of your website and your business
What group are you targeting
Where are they located
What devices are they using
What are their objectives
Can/do their objectives align with your company's business goals
Do their query terms match your content
Here are some more few tips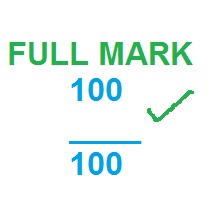 1) Try to provide good experience in you landing pages.
2) Just imagine how your landing page will be viewed by the visitor
3) Whether you have given proper contact information.
4) Try to achieve good quality score for your landing page.
You can get more SEO advice from me by contacting by phone 9020807078.
if u like this seo advice for dedicated seo's please share with your   friends and make recommended comments