Some of SEO articles recently published by SEO Moz, Search Engine Land and Search Engine Journal shows that many websites got benefits from disavowing their bad and low quality links. Even Google has specifically declared that the disavow tool is only useful if you got a warning message from Google on your low quality links. During their announcement on introduction of disavowing tool through webmaster tools central blog, it was also said that the usage of disavow tool may also make many loss to the websites in their search engine ranking.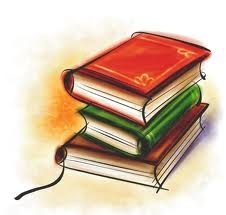 Everyone are hero in their mind but while doing things we all are big zeros. Once it is understood, we do not need to take any long breath. If Google inform you that your back links are acquired though techniques against webmaster guidelines, then only you are eligible to use the disavow tools as said by Dr.Pete in his article published on Google's Disavow Tools.
From the mid of the 2012 many terms are hurting the dreams of SEO world. Terms like Google penalty, Penguin hit, Panda hit, Google warning, over seo, EMD updation are really presenting sleepless nights to SEOs.
Few SEO case studies shows that many experts in the field has already tried the disavow tool in  their pilot study blogs. Many of them improved search engine ranking when some low quality links are avoided. But is does not says that Google has removed the chapter of back links from the SEO syllabus. But it is true that they are conducting very tough exam now. Even they are not passing now. If we analyze number of organic visits achieved by Google after their EMD algorithm changes, comparatively low. They gain some power in their inbound links by the implementation and measuring patterns adopted in Google Plus. Google knows that they will also lose many points in the game if millions of websites remove the Google plus and its links.
Actually latest strict algorithm changes for improving the quality of search results have made a lot changes in SEO industry. Many of the seo forums and communities has started awareness about white hat practices. If a system like deeply analyzing a SEO by the clients according to the past works and results, power of networks, active participation of seo events etc can reduce the chance of black hat practices. More and more seo companies will be compelled to provide full white hat practice and service to their clients.
If you got punished by Google due to any of low quality link building, I welcomes you to contact me, let me check whether I can help you. For consultation or for services queries, just call me on 9020807078 or send an email to brahmadas2010@gmail.com