One of the best recommendation I can provide as a professional SEO is to create and publish the best stuff for the visitors. If there something special you can provide than the competitors, if you can get revisited by your visitors, you can easily succeed in SEO. Use all efforts for improving quality. I do believe that many of failures occurred to our SEO friends are due to lack of quality. I am sure that if you use the half of the time spending for link building and research conducting for l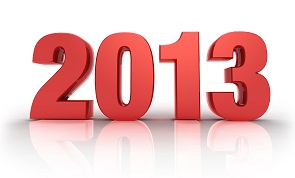 atest tricks on seo, you can modify the content you have published in your web pages. I strongly recommend for quality improvement because, if we analyze why Google made the strict changes in their algorithm during 2012, it can easily identify that they wish to avoid low quality websites and websites with low quality content. So it is quiet easy to find that if you improve the quality of the content instead of creating more back links, you can bring back all of your better positions in SERP.
Prepare easy loading pages
Improve your page loading time and arrange your content with a impressive way. Leave all the techniques and tricks of our meta physical mystical speculations. Wake up now it is most modern world. The new world in which the bots reacts with our own interest after a long deep monitoring and analysis with many tracking codes.
Avoid automation in SEO
If you are a dedicated SEO be responsible with your works. Don't forget that any faults steps can bring many agonies if caught. Keep watching crawl errors and webmaster messages box. Try to make the pages and codes error free. Fill all loop holes, bad requests and bracken links.
Wear the white hat
Always try to do practices approved by Google web master guidelines. Once your website get started getting organic visits, track the activities of audience, find the keywords and source of traffic using Google analytics. Continuously monitor  the visit duration, number of page views, navigation, conversion, percentage of new visits, revisits, etc.
Follow me through G+ Brahmadas
or Follow me on Twitter – twiter.com/brahmadasr